L'Hacienda Provençale is a former hotel built in the late 1960s.        It has been fully restored and currently comprises 2 bedrooms/shower rooms and a flat (also named suite).
L'Hacienda Provençale is a former hotel built in the late 1960s. Located 200 metres from the village square of Grillon (la place de la Bourgade), it allows you to walk to the centre of the village while enjoying the peace and quiet of the countryside.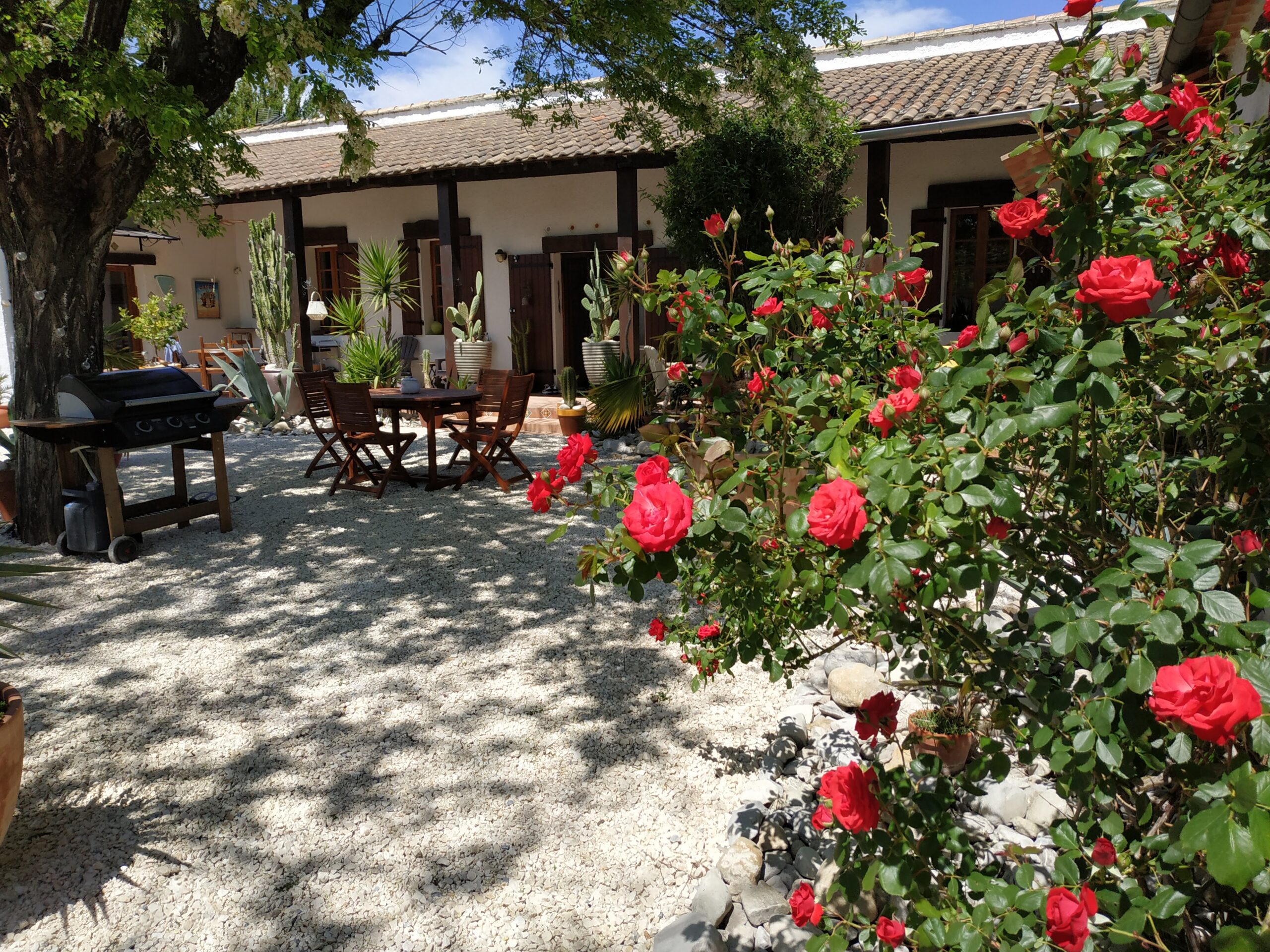 The building
L'Hacienda Provençale is a single-storey building in the middle of a garden of succulents. It is located in the village of Grillon in the heart of lavender fields, truffle fields and vineyards.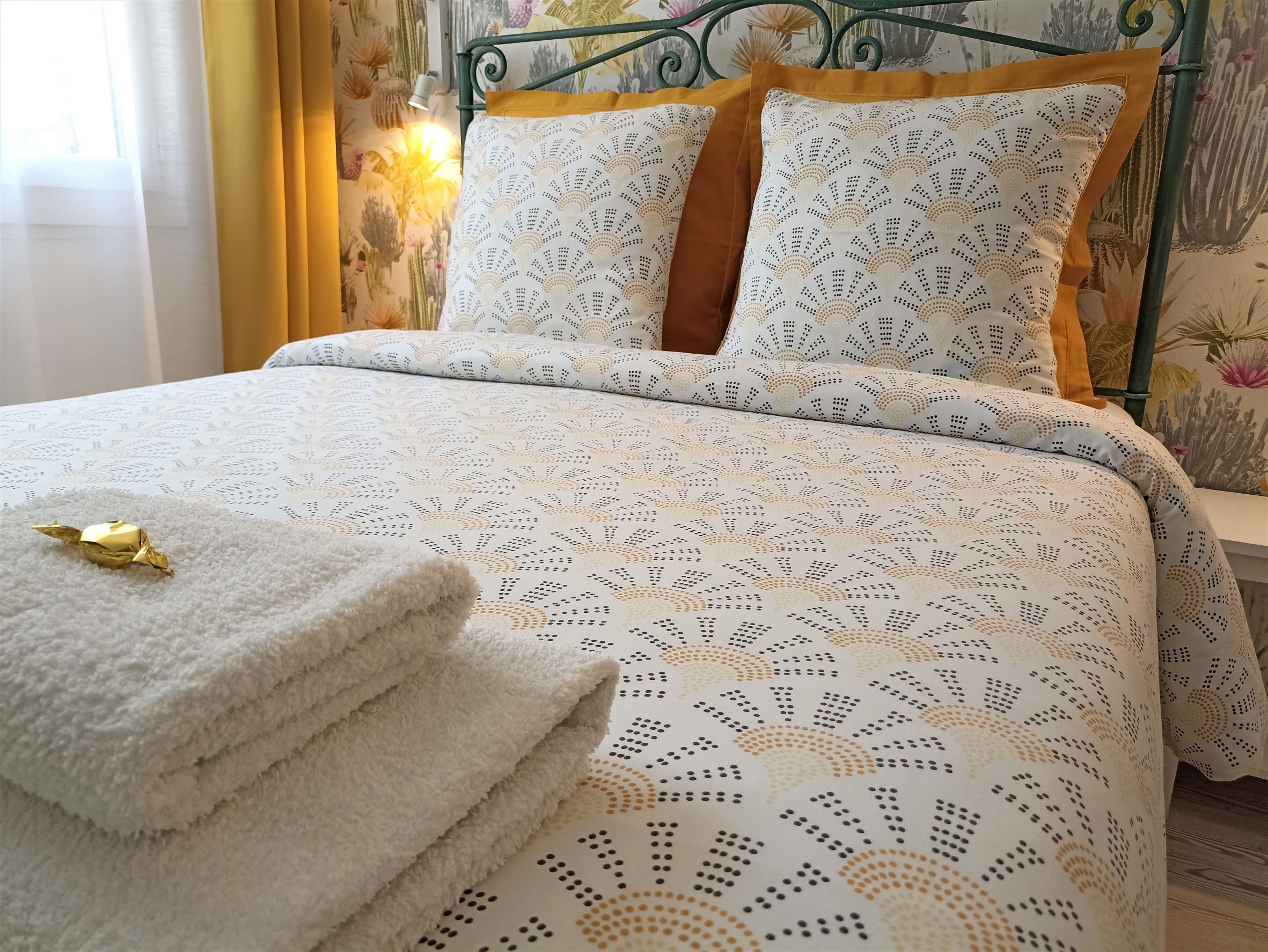 The rooms
In the rental wing of the building there are 2 fully restored hotel rooms and a suite comprising, in addition to the bedroom and shower room, a living room, kitchen and hallway.
The parking
Each visitor has a reserved parking space in the Hacienda, where they can park their vehicle. Bicycles are welcome and can be left in the garage.
The breakfast
The room rate includes breakfast for one or two people. If you stay in the suite, you can also receive breakfast for €10 per person.
Service
Radka and Stéphane, managers of the Hacienda Provençale, are at your disposal to give you practical or historical information on the region or to intervene if necessary.
Wifi
The rooms and the suite are all equipped with a Wifi network (you will receive the code on arrival) linked to the fibre.
Plan your stay at l'Hacienda !
CONTACT-US FOR MORE INFORMATIONS